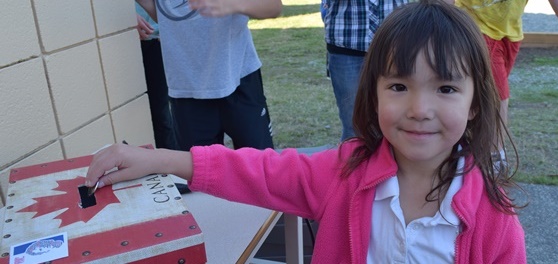 Our K-7 Program: A Partnership of Learning
Island ConnectEd's K-7 program started in 2002. Since day one, it has been our goal to create a partnership in learning for families who are looking for flexible learning opportunities that allow for more parental involvement and/or that allow for learning to occur at a distance.
We are a public school which means,
We are a free program to residents of British Colubmia.
Our program teaches the BC Curriculum as set out by the Ministry of Education
Our teachers are registered teachers who assess and provide instructional feedback on student's work
While our program sees students working towards the same learning outcomes and core competencies as students in traditional schools, Island ConnectEd looks quite a bit different. Our K-7 program is a partnership between students, teachers and parents. Families meet with our teachers to review a learning plan and to receive learning resources. Throughout the school year, parents share their child's work with the teacher for assessment, feedback and academic support. The learning plan is reviewed and updated throughout the school year with two to three formal learning plan meetings. To provide flexibility, our program provides both online and paper-based learning resources.
In living up to our school name, we like to stay connected to our families and students. We use our school site to offer blended learning opportunities. At this time with increased enrollment we are working towards offering in class lessons starting on Nov. 2nd. The lessons are taught by our teachers and allow students to interact and learn with their peers while completing different parts of the curriculum. In addition, our PAC is very active and arranges both onsite and off-site activities such as family skating, trips to local museums and centers, and on-site presentations.
We have created a quick survey/questionnaire to help families decide if our school may be a great fit for their child and their family (here). As you read through the questionnaire, if you answer "yes" to all or almost all of the statements it means that our program and your family may be destined to work together.
If you would like to register for our school, please complete the online registration found here. Note that we contact families and arrange a meeting to confirm your family's "official enrolment plans" prior to enrolling your child in our school. The online registration helps get the enrolment process started.
If you would like to book an appointment to learn more about our K-7 program and/or to have a site tour, please book an appointment through our main office (250-756-9901).